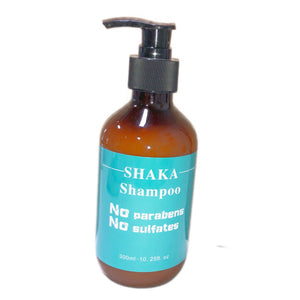 Coconut inspired, salt free creamy shampoo!
The shampoo gently cleanses while nourishing and moisturizing stressed or damaged hair. Our proprietary formulation and blend of botanicals provide extra shine and help in controlling frizz and flyaways. 
Paraben-Free, EDTA free, Sodium Laurel and Sodium Laureth Sulfate free, Non Animal Tested, No artificial fragance, color or dye, pH-balanced.